This is Charlie, we got him from Lab rescue 11 years ago. He's just had his 12th birthday and is just a big soft lump.
Suffering from old age, arthritis and weak back legs but he has been a wonderful friend and companion and more importantly when his time does finally come he has had a wonderful life.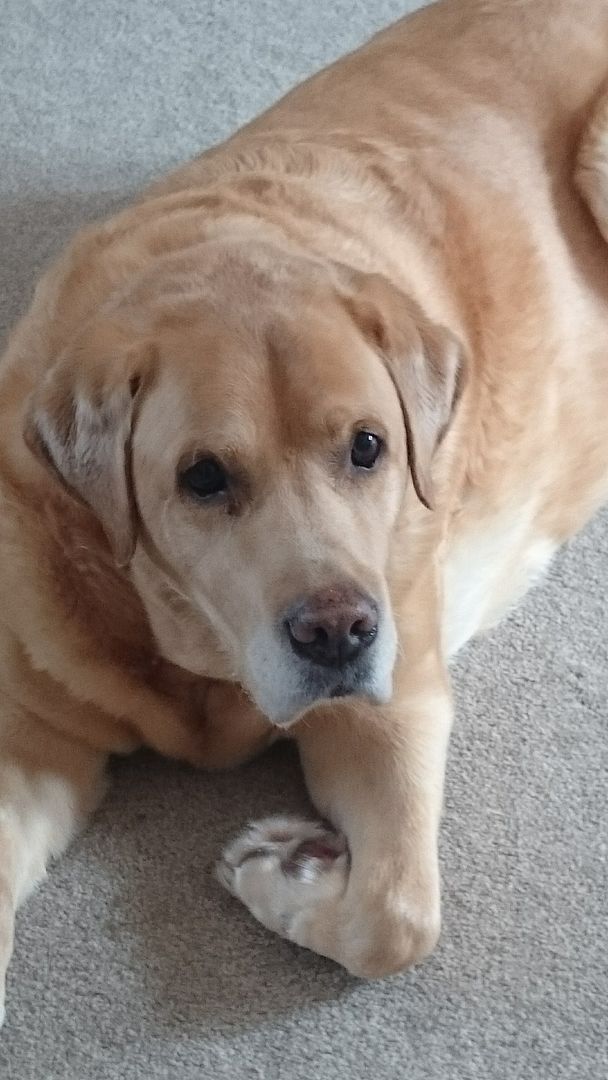 [img]http://i963.photobucket.com/albums/ae111/johnnydoings/DSC_0512_zpsiy6ctnao.jpg[img]
The little chocolate monster beside him is Ruby again a rescue lab who i believe has helped Charlie stay with us for the last couple of years.
My best friends these two.