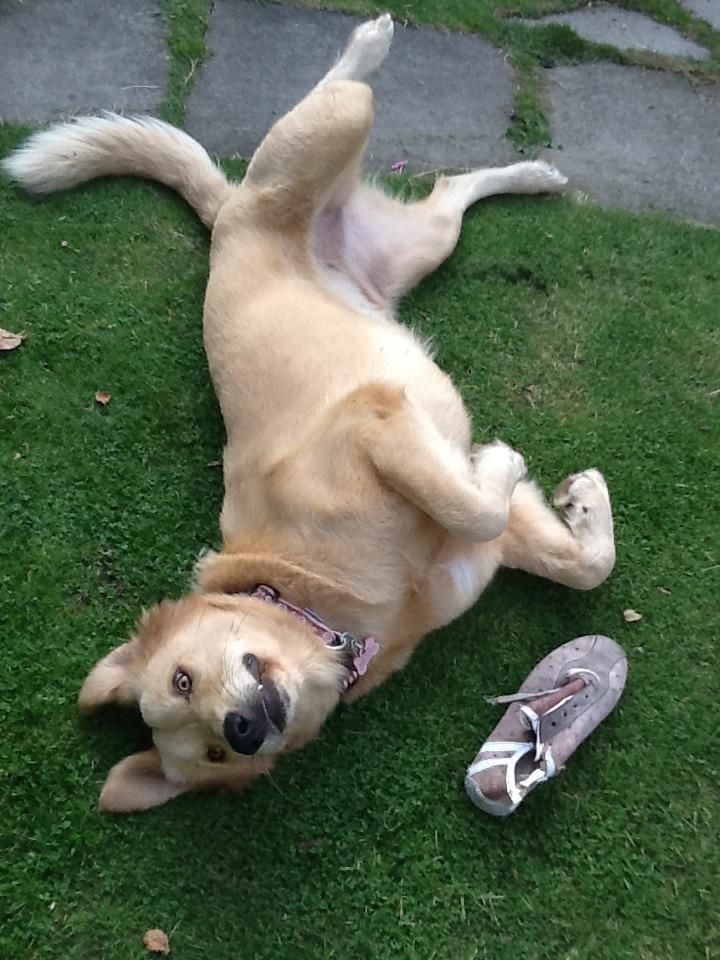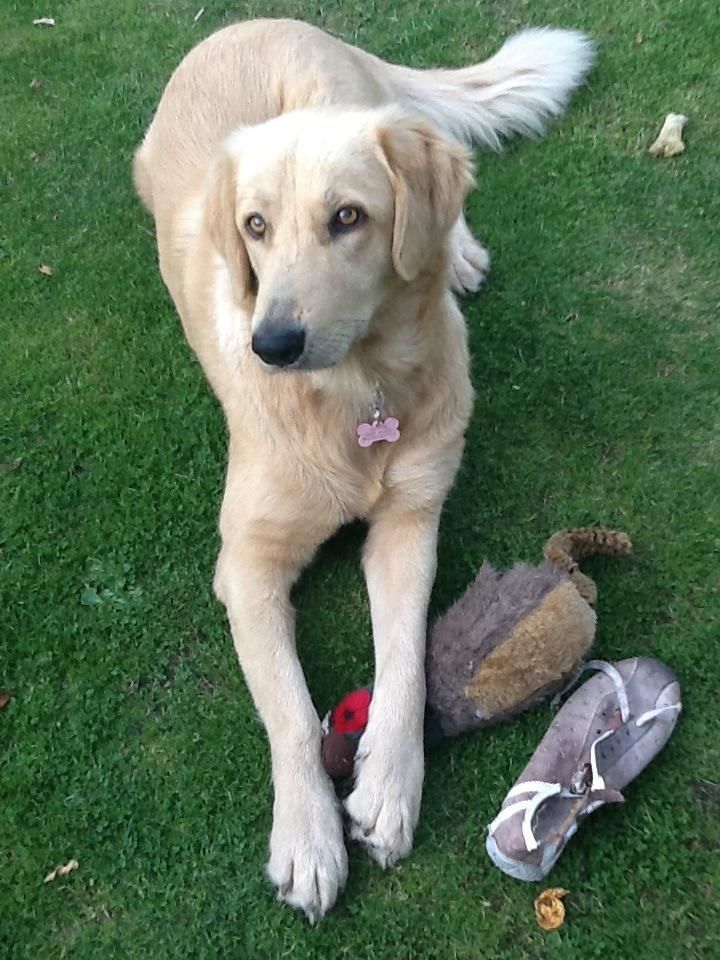 Mum told me it's a sad time at the moment cos Willow is lost and mum says she doesn't know what she would do if it was me. Lots of people are looking for her and paws crossed she will be found safe.
I've been in bad books with dad, cos I ate his best shoes. He was watching TV with mum and had taken his shoes off so it was just too easy to sneak one out and into the garden. Mum didn't help by telling him it was his own fault for leaving them in the living room. He didn't seem to agree. To date that's 1 pair wellingtons, 1 pair walking/gardening boots and 1 pair best shoes. All dads, mums don't present such a challenge.
Been walking along the river each night, I'm quite used to it now and like to end up at the pub with a large drink of water. Still no bridges though.
Went for a walk with mum yesterday and actually went into our shop voluntarily, lots of people stopped and said what a lovely girl I was and they always ask what sort am I? Mum says she can't believe how many total strangers go to pat me without either asking if they can or without knowing if I'm likely to snap. She thinks they're very silly, we know I won't bite but they don't.
I'm not eating much at the moment, it's too hot but I can still poo for England mum says.
The pics above were taken with my "Goldie look" mum says tomorrow I will probably be in my labrador phase and will look different. Must go mum wants the tablet to check facebook to see if there is any news on Willow.
Tasmin