From this
To this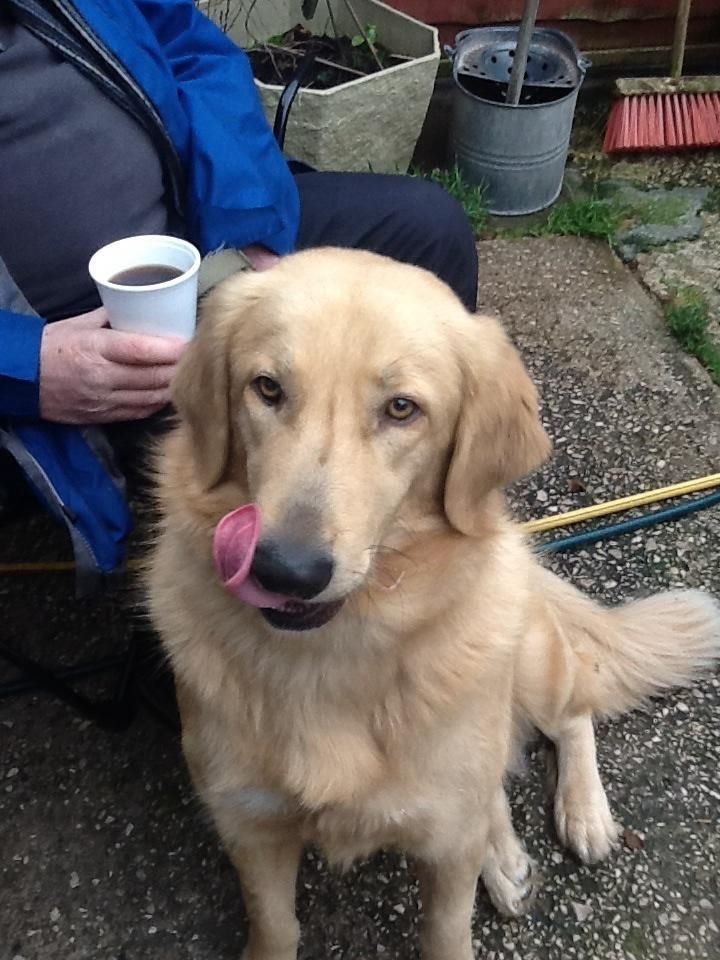 Hello, yesterday was a very special day for me. Kareen who saved me when I was in the pound in Cyprus was staying with Aunty Glenys and she wanted to meet with the Cyprus dogs who had been given a safe new life over here. Mum and the other mums and dads took sandwiches and cakes and other goodies, and Aunty Glenys kindly let us all meet at Malt Kiln Farm. It was ACE.
We were all shapes and sizes. There was Mia who mum had picked up from the airport and took to stay with Aunty Kim before going to her new home and a tiny tiny scared little girl called Molly who doesn't live too far from me. Then the rest arrived with their proud mums and dads. Aunty Aline had brought a Christmas present for us all in a big Christmas sack and we all had a smashing time, lots of sniffing, licking then more sniffing so we all knew what we'd had for breakfast and all sorts of other interesting things.
Aunty Kareen kept crying and her husband Uncle Alan said he didn't believe I was Tasmin, he said I was a different dog and thought my new winter coat was gorgeous. Mum took lots of pictures and if you want her to would I'm sure put more on here.
We all went into the field and had a group photo but dad videoed his by mistake and it won't load on here.
Then I gave Aunty Kareen a lovely kiss as we were leaving and mum told her I don't do that which I don't. But I remembered her and wanted to say thank you and I pawed her which I only do to mum and dad when I'm happy. The she cried some more.
We all had a brilliant time and it was lovely of Aunty Glenys to let us meet there. There was quite a bit of food left cos we had all taken loads but Aunty Glenys said not to worry as Craig would help finish it off.
Mum said it was lovely to meet up and put faces to names and she enjoyed seeing Murphys mum again.
We all said we would like to do it again if Aunty Kareen comes over again, but warmer weather would be good, but if it's winter I'm sure we would all still turn up, we owe her so much.
Lots of love and licks xxxxxxxxxxxx
Tasmin