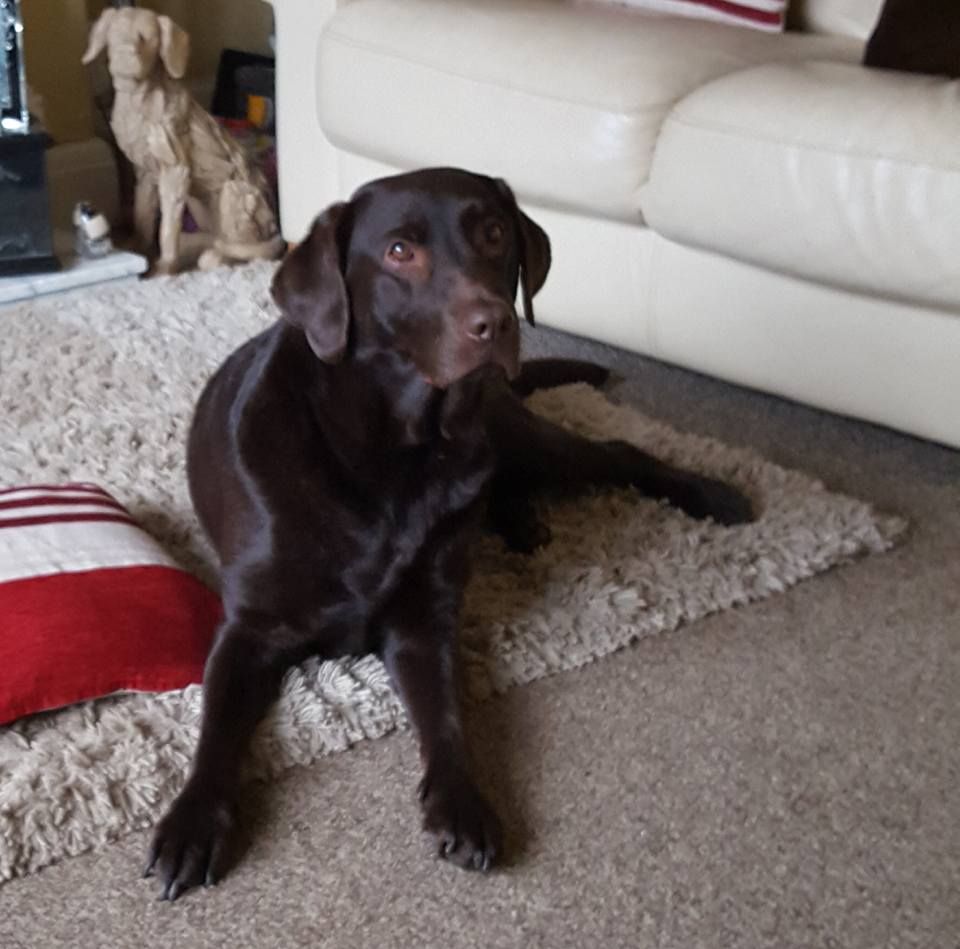 Thought I'd give an update on my girl Myla
I adopted Myla in November 2014. She was 9 months old and had a bad start to life. She had quite a lot of bald patches on her sides and above her tail. These thankfully disappeared after a few weeks with the use of special shampoo from the vet but I'm convinced it was caused by her being anxious.
She has grown into a beautiful girl who is very very loving. She does have separation issues (from me) and cries when I leave the house, even though my daughter or son are at home with her. I have another chocolate labrador Lulu who I got from being 8 weeks old and Myla is like a little mother to her always washing her face and generally looking after her.
She is a bin raider and can't walk past my kitchen bin without giving the lid a lift with her nose LOL.
She's a wonderful companion for me and we enjoy walks in the lake district (have a static caravan there) which is what she loves being off the lead and free to wander (but never too far from me).
First time I've ever posted here with photo's so hope it works
Andrea