Weaning has started with litter two this week!
Rose's face in the first picture says it all!!
The pups have grown soooooooo much and there is hardly enough room for them all, especially as Rose refuses to lie down for them.
Well, they do now have teeth!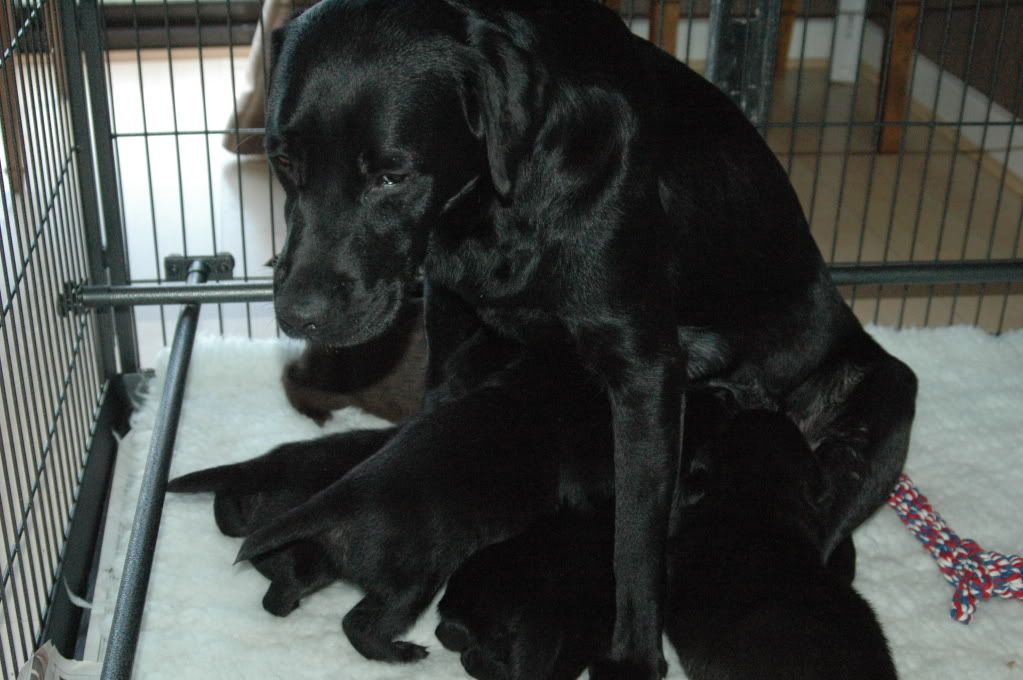 Look how well they fitted when they were first born just over three weeks ago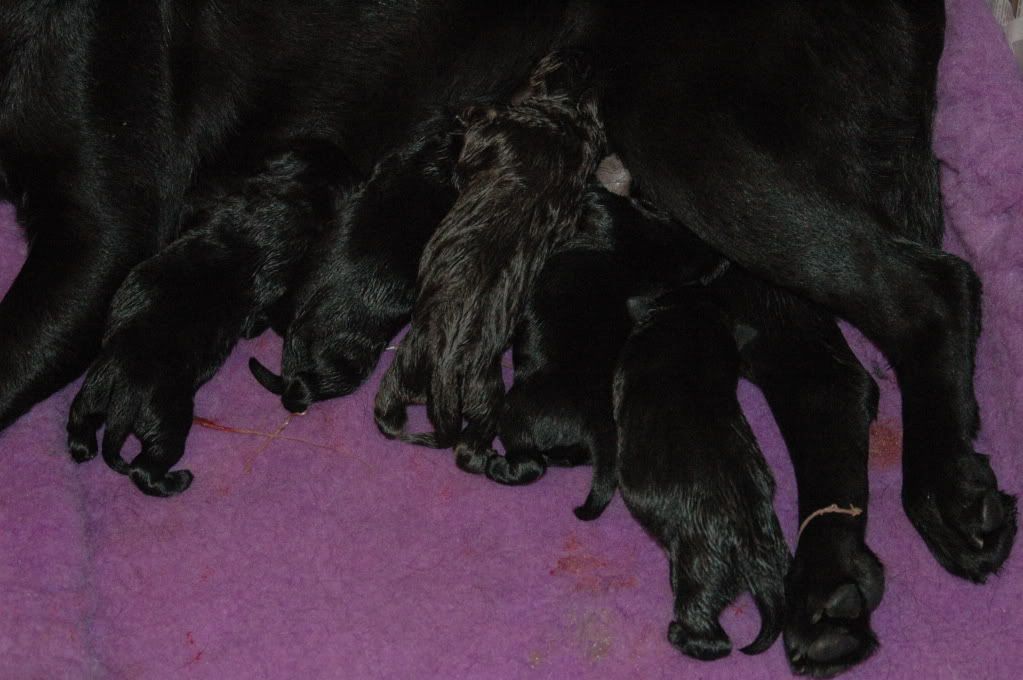 Auntie Miss does here best to help with the cleaning up and Rose is only too delighted to let her.