Some upto date pictures of Rose's pups. I had to wait until they had all started to fall asleep after their morning rampage of the kitchen so that they would keep still!
Ronny is the most cuddly she would sit on your lap all her and just snuggle up to you ears.
but she holds her own against the boys!
Roxy is adorable but if any there is any squealing and fighting going on you can bet she's in amongst it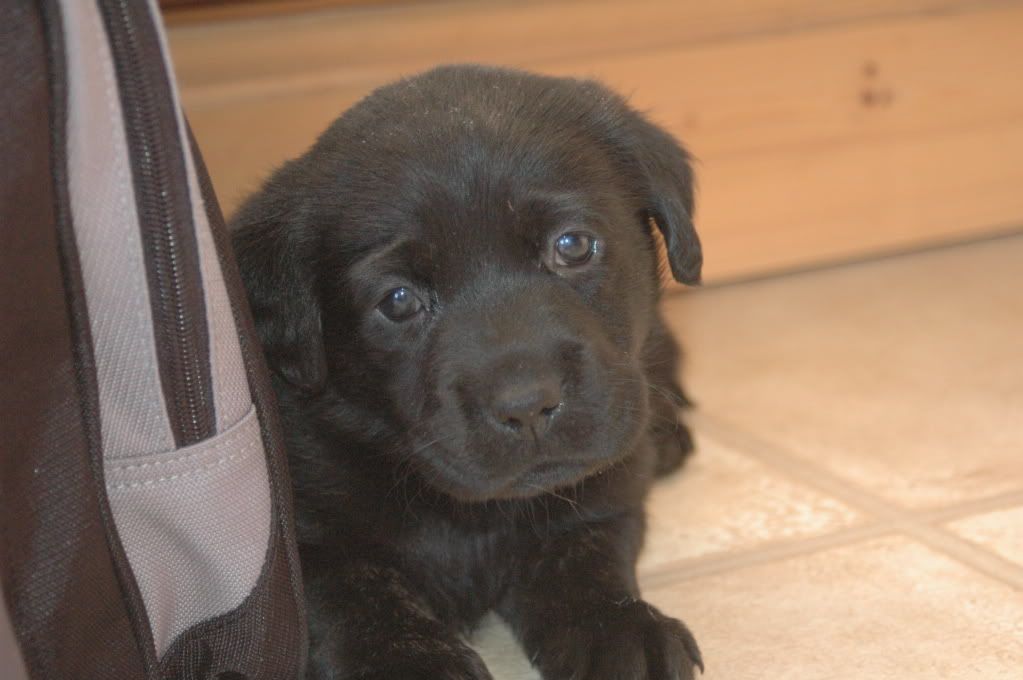 Max looks almost chocolate in this picture but he is a charcoal black and in some lights you cant tell which is him!
Reuben is a real boy
he had climbed in behind wellies and the feed bucket ready for a quick kip when I took this, he looks a bit cross that I disturbed him.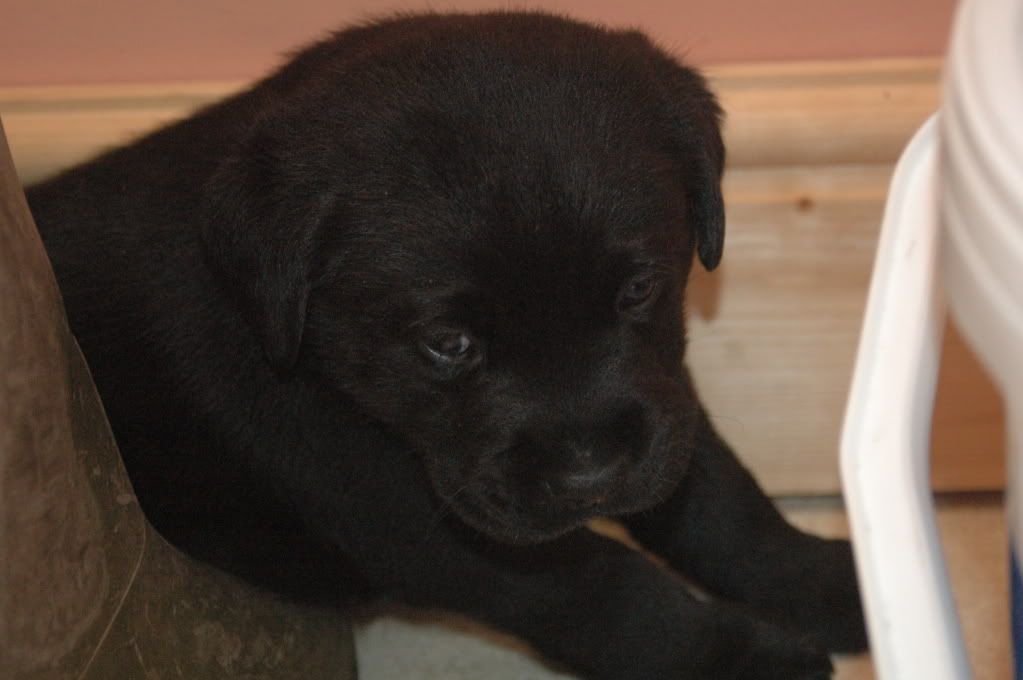 And it was too late for Rolo, he was already sleeping when it came to his photo shoot!