After being a good boy and learning to walk to heel, and sitting to the whistle, I got my reward of a day in the woods. No training today, just all out fun!!!!
First I had to prove I was going to behave myself and not run off......this should do it i thought.....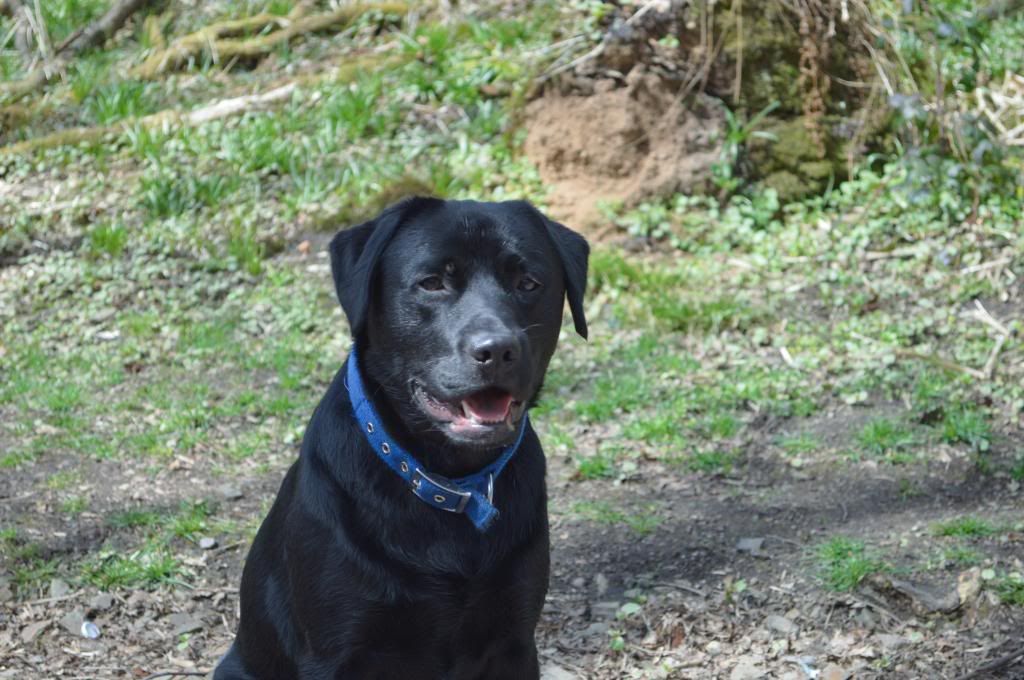 Once i had tricked him into believing I was going to behave myself, I found the stream, wasnt sure what to do at first...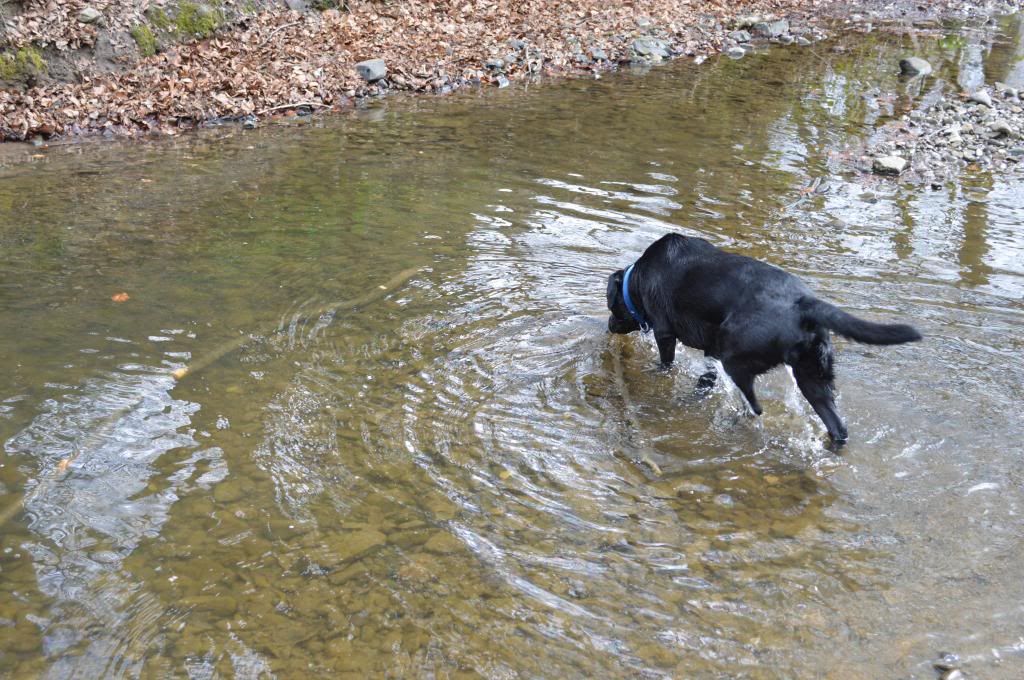 but soon got the hang of it....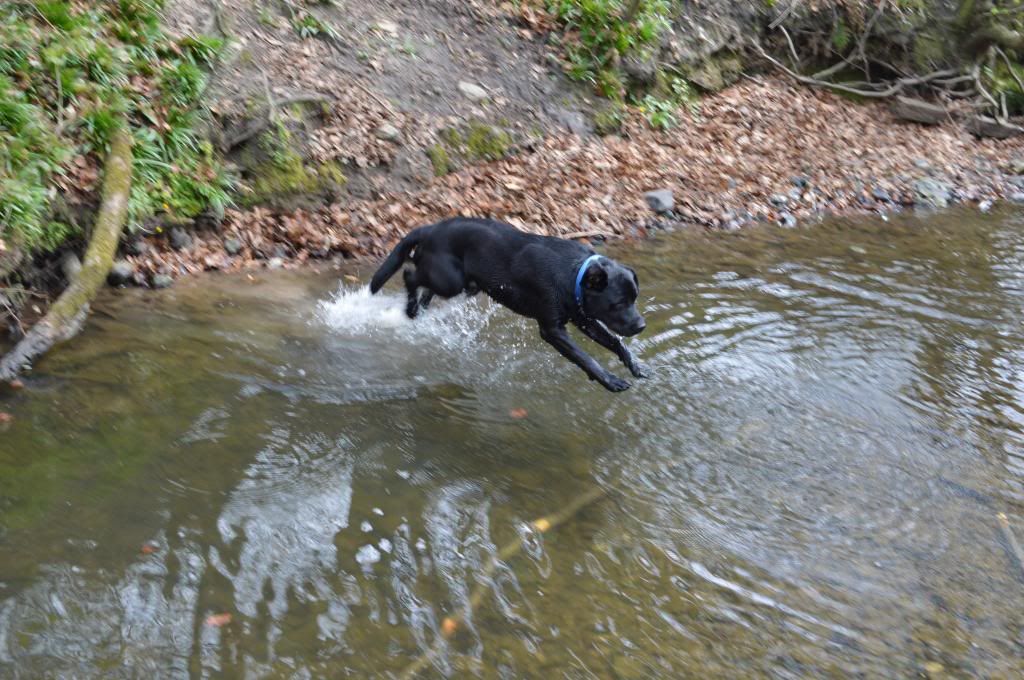 I found a stick in the water
but dad said that was a girl size stick, so i found a bigger one....
Just then a big choccie lab tried to pinch my stick, so i chased him off...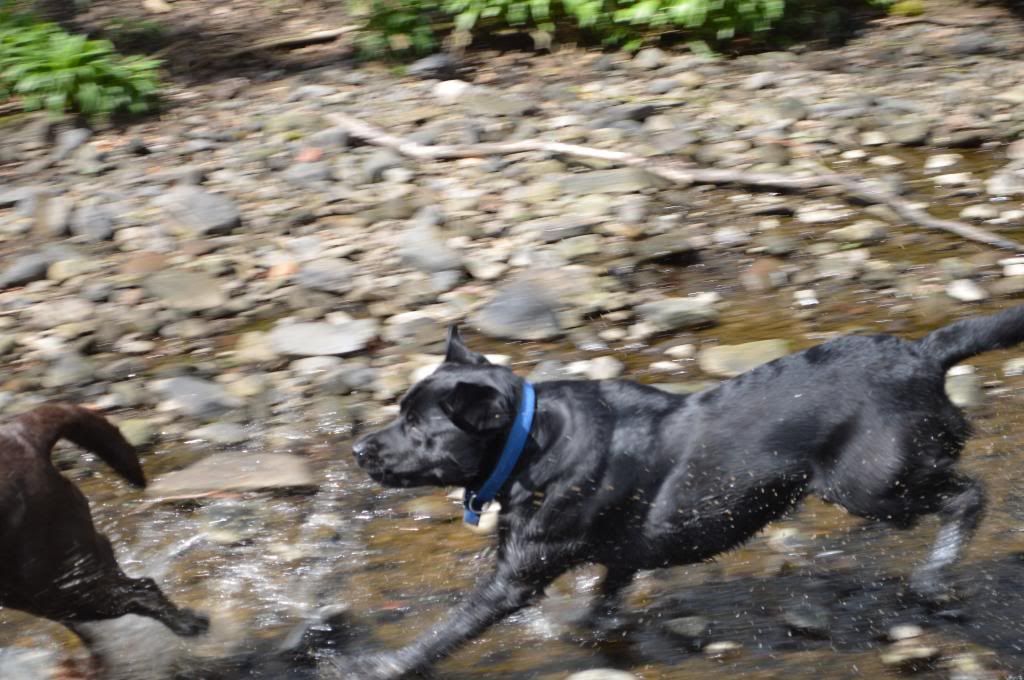 but then realised he was bigger than me, and decided i may be better picking my battles a little more wisely....
All this fun has tired me out, so off home now to get this tongue clean....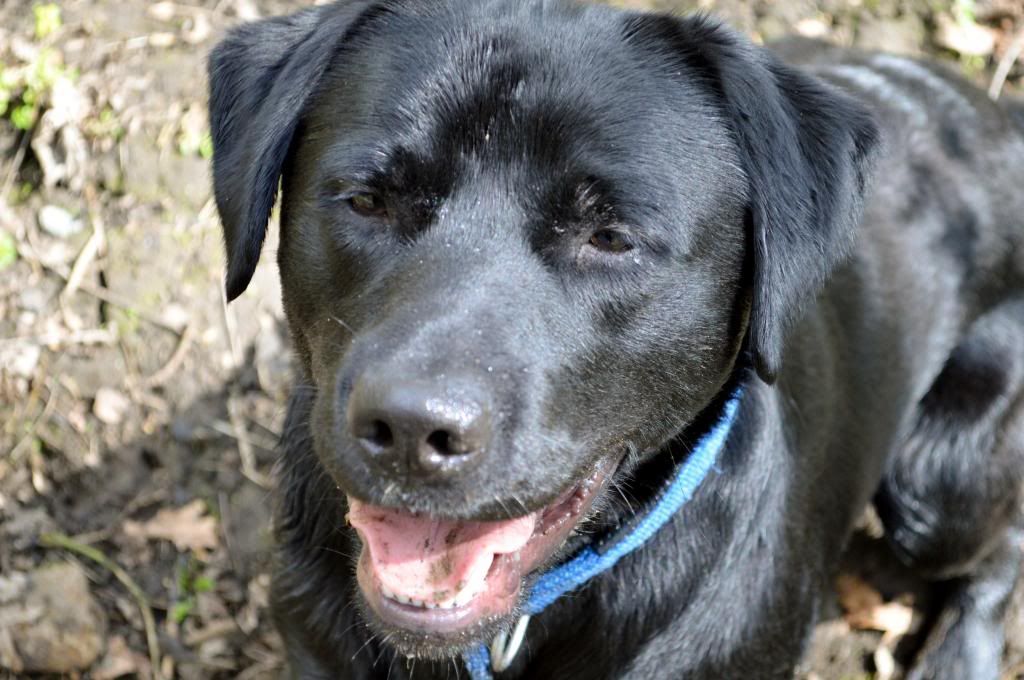 ....happy days
George