Moderator: Forum Moderators
Senior User

Posts: 329
Joined: 12 Jun 2014, 09:14
Location: Minera, wrexham, North Wales
Senior User

Posts: 1079
Joined: 10 Feb 2013, 13:11
Location: Lancashire
Wow, they are simply stunning!! I'm hard pressed to pick a favourite out of those and it's a beautiful storyboard of Lloyds life. They have brought ever deeper meaning to your lovely poem which is a fantastic tribute to your treasured boy
Thank you so much for sharing. Love and hugs as you remember your precious boy
Kim, Murphy & Amy x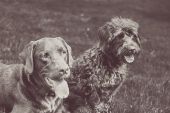 Senior User

Posts: 2266
Joined: 17 Jan 2014, 21:09
Location: Cheshire
Thankyou for sharing your beautiful pictures of the beautiful Lloyd.
Your poem said it all.
For you.
Debbie, Coco, Kinder & Buttons XXX
Who ever said diamonds are a girls best friend..... Never owned a Labrador or three
Senior User

Posts: 401
Joined: 16 Mar 2011, 14:53
Location: Northwest Lancs
Thank you for sharing you lovely pics of Lloyd.
What a full and exciting life he led
Anne, Paul, Skye and Lucas
Senior User

Posts: 4996
Joined: 01 Nov 2008, 19:38
What can I say but lovely.
Lins, Molly and Scooby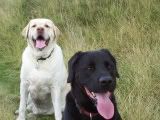 A house isn't a home without at least one Labrador
Senior User

Posts: 2655
Joined: 05 Jan 2012, 23:18
Location: Leicestershire
Thank-you for sharing your special pictures of Lloyd, he looks such a handsome adventurer who packed so much into his life with you,
Des x
Senior User

Posts: 1221
Joined: 24 Oct 2008, 22:35
Location: Warwickshire
Thank you so much for sharing those wonderful photos of Lloyd and thank you for the lovely poem too.
What a fantastic life he had. Much loved and well travelled - what more can you ask?
Run free at the Bridge, intrepid traveller Lloyd
Senior User

Posts: 1989
Joined: 22 Nov 2010, 21:19
Thank you for sharing beautiful pictures of your beloved Lloyd. Sounds like he had a wonderful life with you and was well and truly loved.
Run free at the bridge beautiful boy
Amanda Jim Milo Zak & Max x
Amanda Jim & Fynley xxx
Remembering our beloved boys Milo, Little Max & Zak who forever will always be in our hearts and never forgotten Feb 2003 to May 2016, Jan 2010 to Jun 2017 & Nov 2004 to Nov 2017.