For those of you who don't know about Earl (African Grey) and for a special request, here are a couple of photo's and video's of the little man himself. You may (or may not) want to turn your sound up.
Here goes:
Just chilling on top of his cage.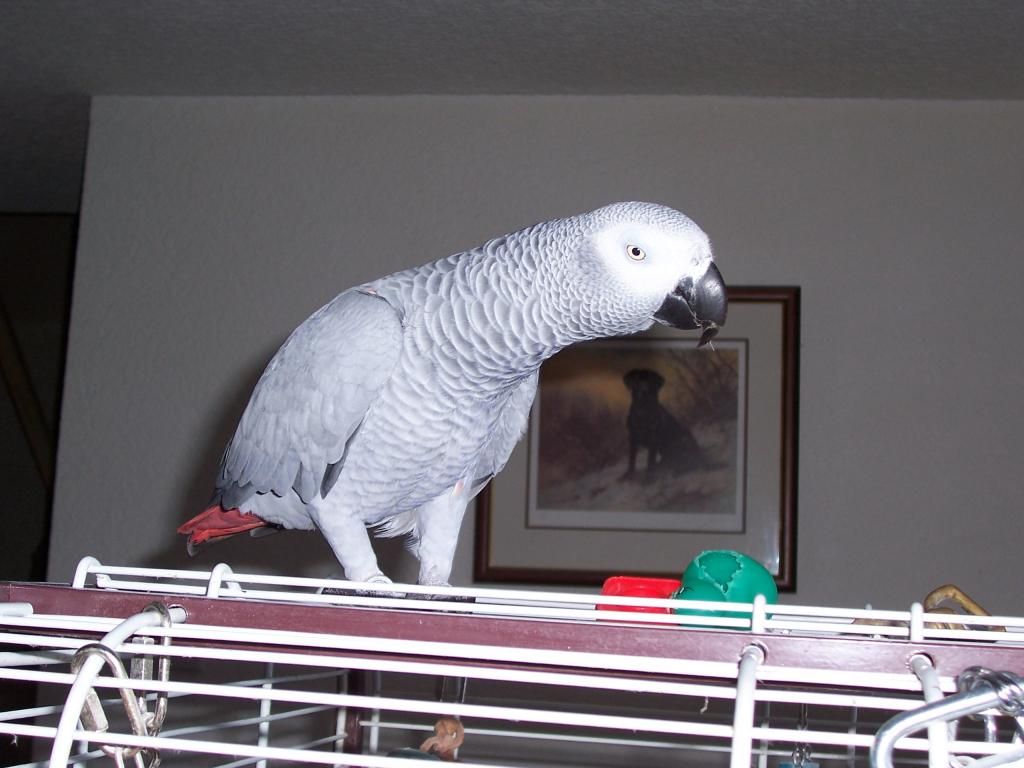 If it's good enough for Molly and Scooby to play ball, it's good enough for me (thinks Earl.)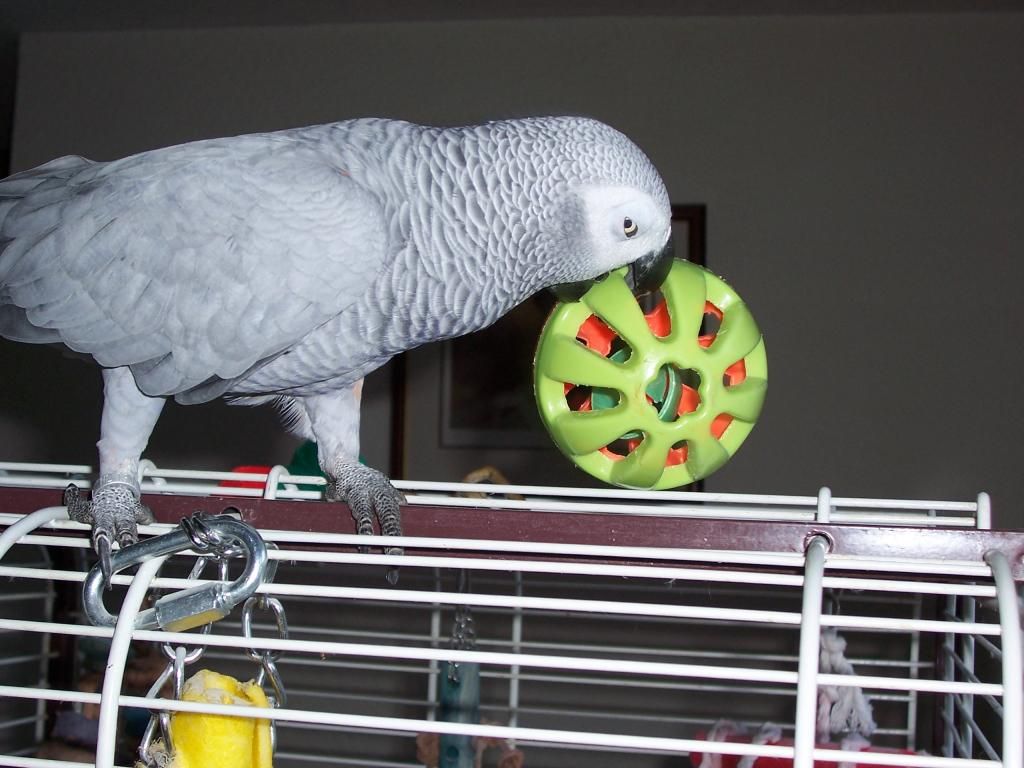 His retrieve's not bad either! (short vid)
And finally - you may need to turn your volume up for this (or, maybe not) (another vid)
He's had enough now and just want's to play with mom on the settee.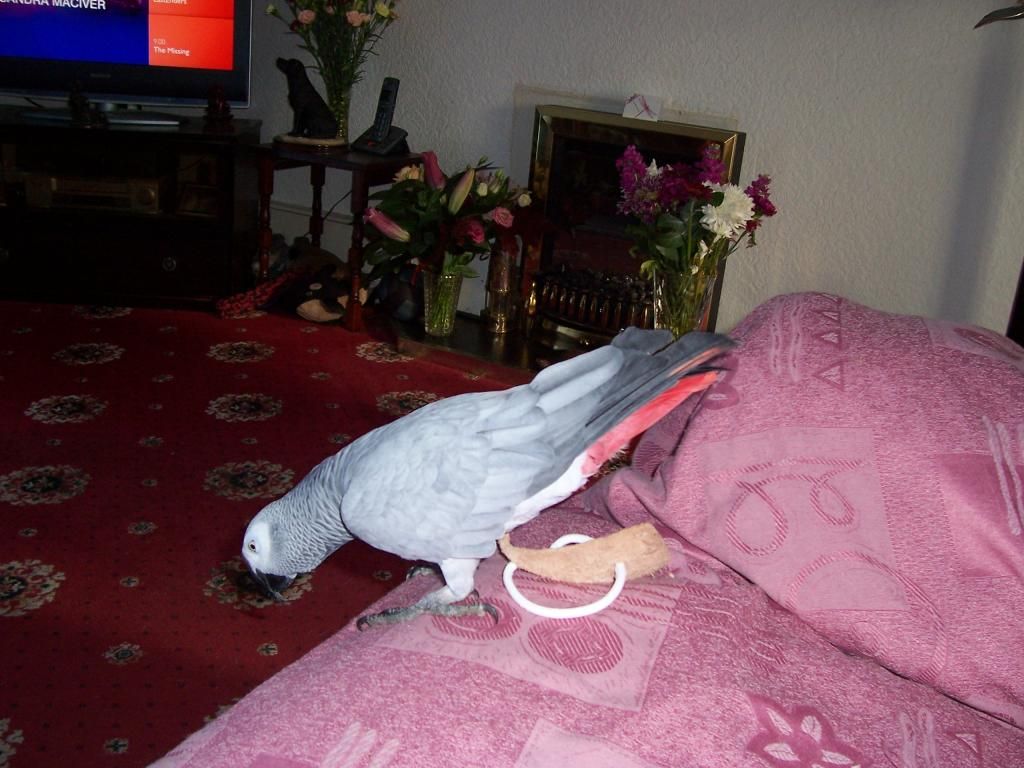 Hope you enjoyed your introduction to the 3rd houshold pet and especially for you Kate.