Hello all, as promised here are some photos of Madison in the Highlands of Scotland. We stayed there for 4 weeks in November. As usual, Madison had a lovely time!! Hope you like her pics. Sorry these haven't been uploaded sooner. What with one thing and another and illness, it's took until now for me to finally sort out putting them on photobucket. Anyway, enjoy :) P.S. We'd like to wish everyone a very happy and healthy 2015 and always. xx
This is my favourite pic of Madison :) I took it in the car, while she was waiting of her daddy to come back from the shop (she loves her daddy!)
On the beach
In the sea. She never swims, but she was brave enough to go this far out to try and get her stick!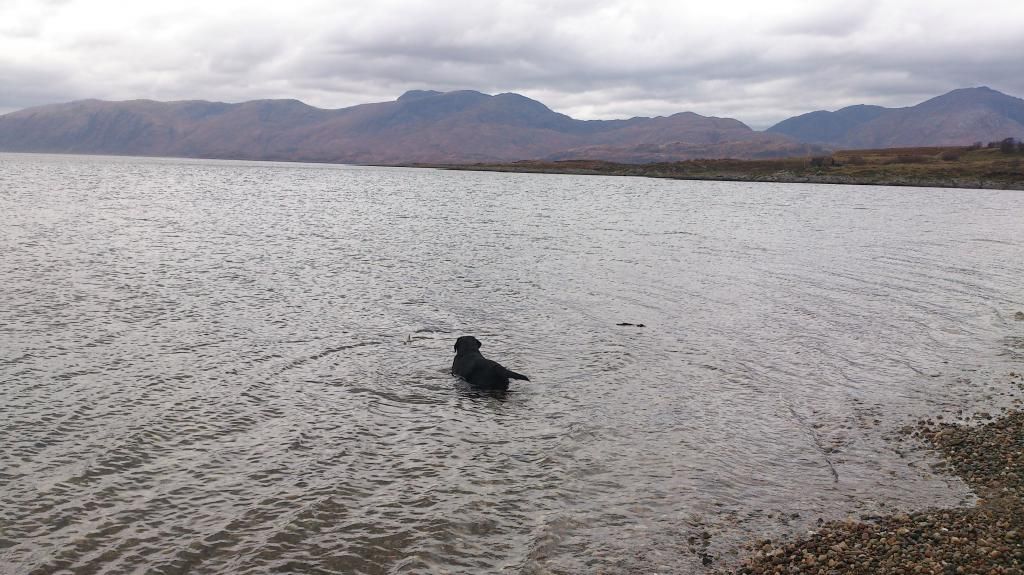 In our 2nd cottage. Mads always knows where the best place is lol
On the beach with her daddy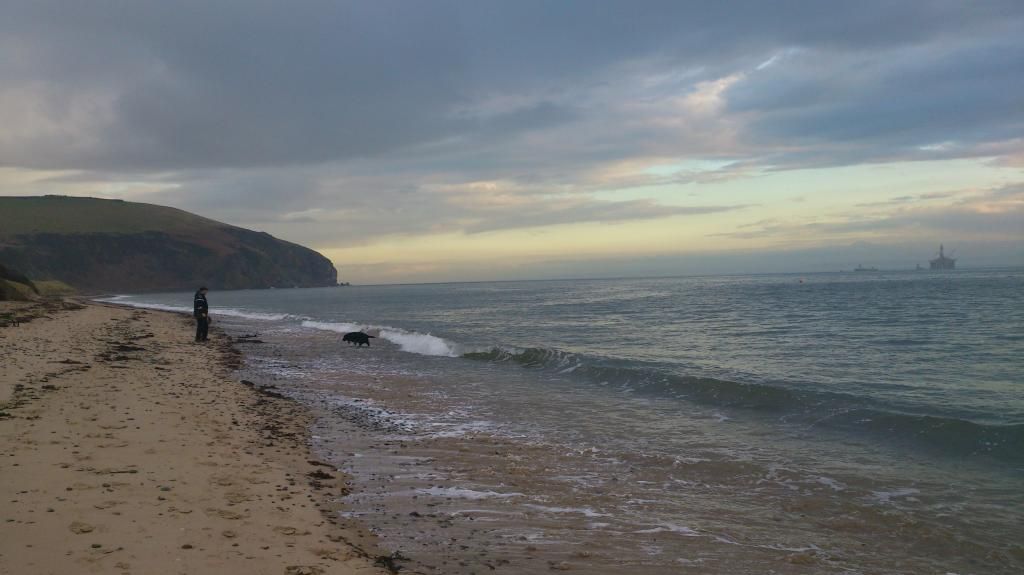 LOL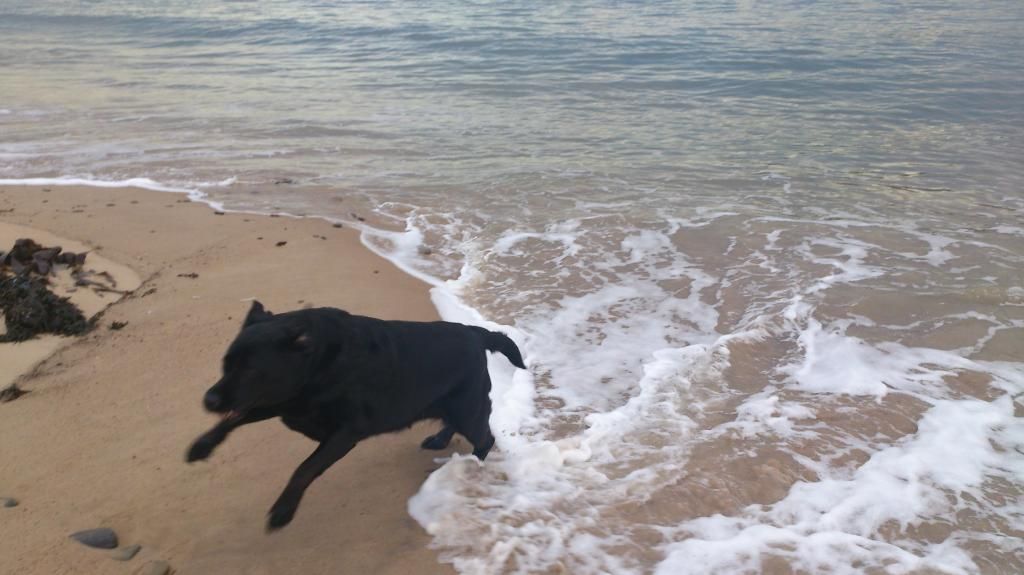 She went to the pub with us (a very dog friendly one :) ) and this is her favourite "pose". Usual begging position with soppy eyes etc, you know the one?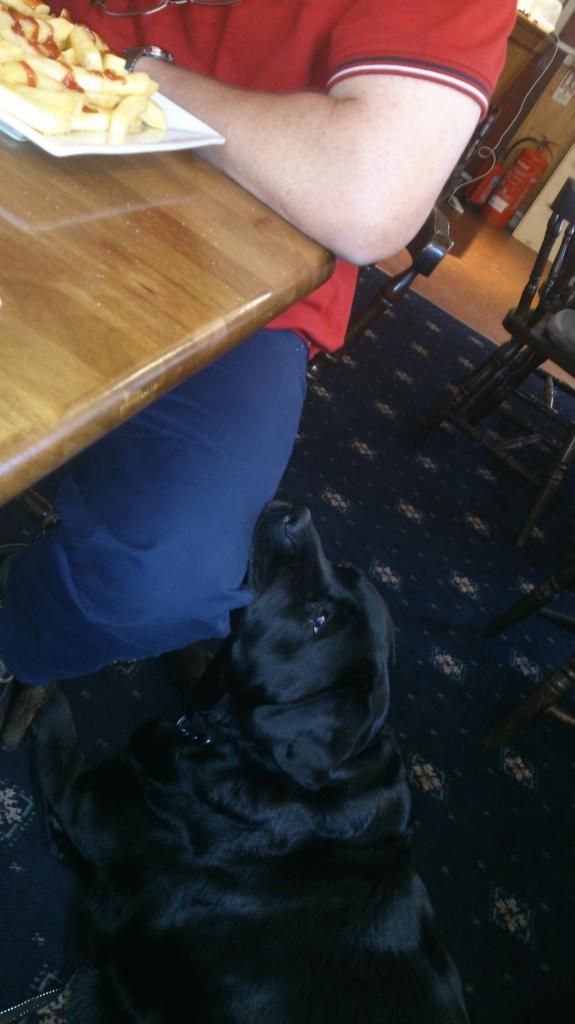 The last cottage we stayed at. Mads in the usual spot by the fire!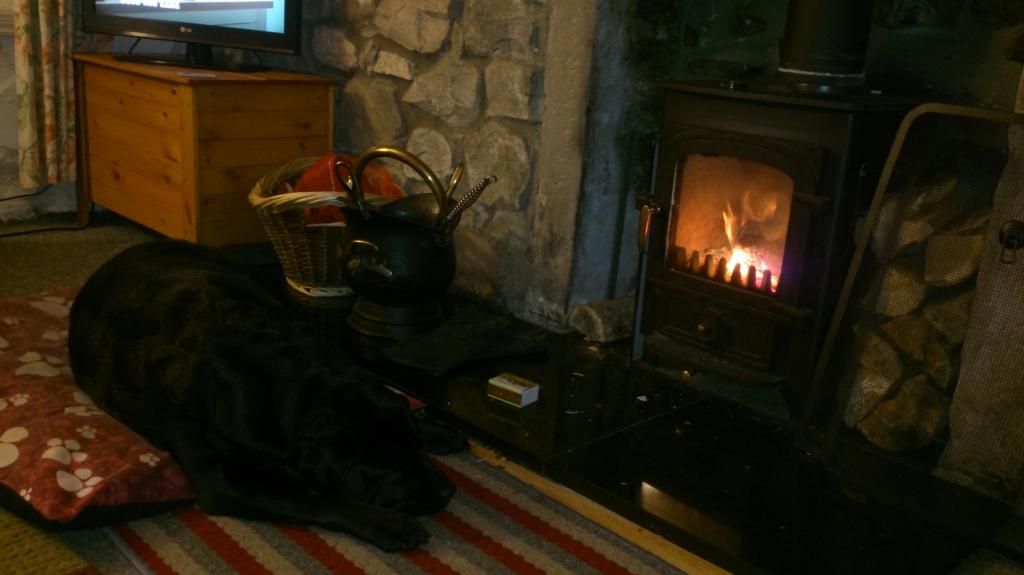 A very happy girl