We have at the moment seven tiny pet lambs all being bottle fed around the clock.
Mij adores them ( Grasey is petrified of them but I am working on it).
I think Mij loves them as he can lick their milky chops!!!
Geoff holding "Puck"
Mij washing the lamb's feet
Please note the tennis ball is forgotten.
Mij washing the little lamb's face (whether it wants it or not!)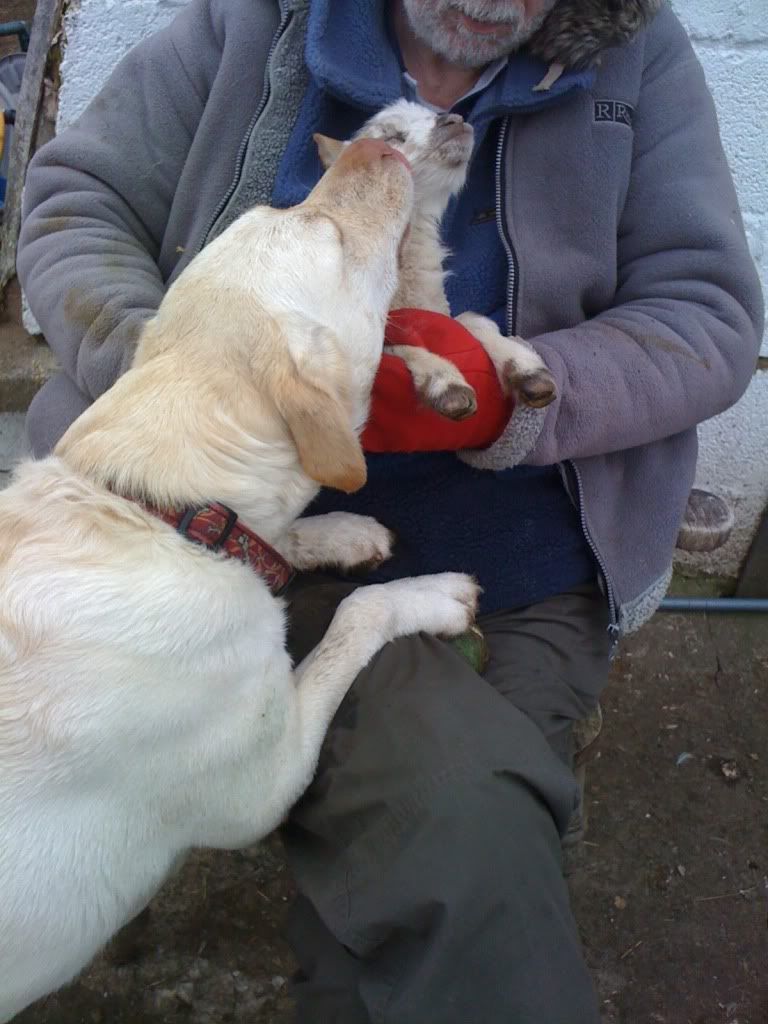 Ky