Just returned from School Visit with ROSIE and BILLY to collect the cheque for the money that the children have raised for ROSIE'S forthcoming operation and after care.
It went SPLENDIDLY !!! and raised £53. for the Rescue !!! :D
The children loved it and so did all the staff and, of course, both Dogs.
This visit was promoted and arranged by Lynne ( benjiesmum) who made us all very welcome and to whom I owe a great debt of thanks for sparing the time and effort which went to making our visit a memorable one all round.
I would also like to thank my wife Kathryn who also played a part in making our visit a success !!!
We promoted the work of both the 'Labrador Rescue' ( with Rosie ), and 'Pets as Therapy' ( with Billy) !
Both dogs captured their hearts which made our effort an extremely worthwhile and rewarding experience indeed !!!
Here are some initial photo's.
The children have had to have special permission to be photographed and the ones I have featured have permission, the one which I have edited, I am not sure about ,so I have to be careful not to infringe any rules.
Lynne is going to post further photo's soon when she has checked the permission aspect with the pupils who are featured in other photo's.
More photo's soon !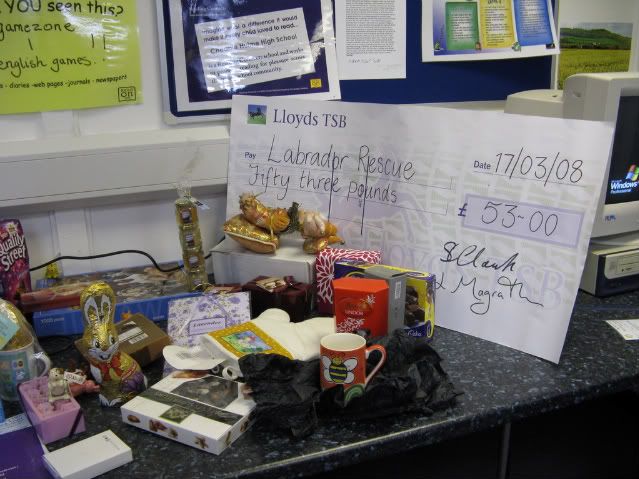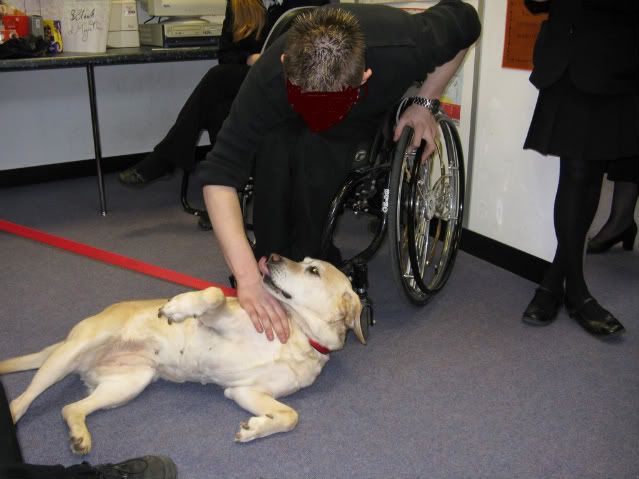 MARTIN & KATHRYN.