Moderator: Forum Moderators
Glenys

Posts: 7279
Joined: 31 Dec 2006, 16:54
Location: Lancashire
Contact:
I am totaly delighted to see these photos many thanks x
Senior User

Posts: 415
Joined: 15 Nov 2007, 15:40
Location: West Coast Scotland
Absolutely fantastic!

Rosie looks so well and so happy and most importantly loved to bits

Axx
billybluemoor
More photo's of Rosie in her new home courtesy of Alison, her new Mum.
Muddy Paws....a sign of a happy Labrador eh ?? !!!! :)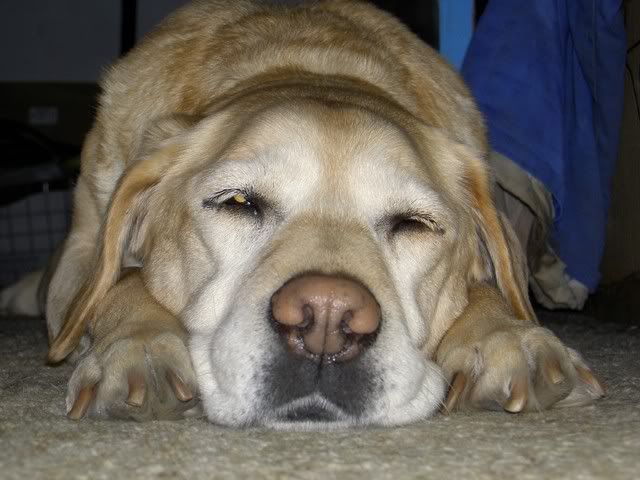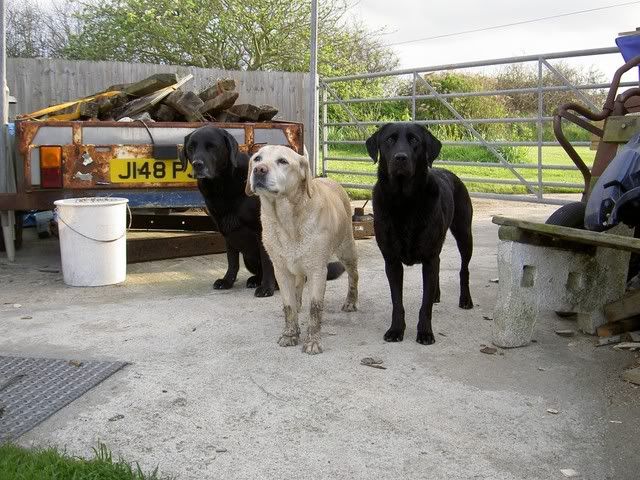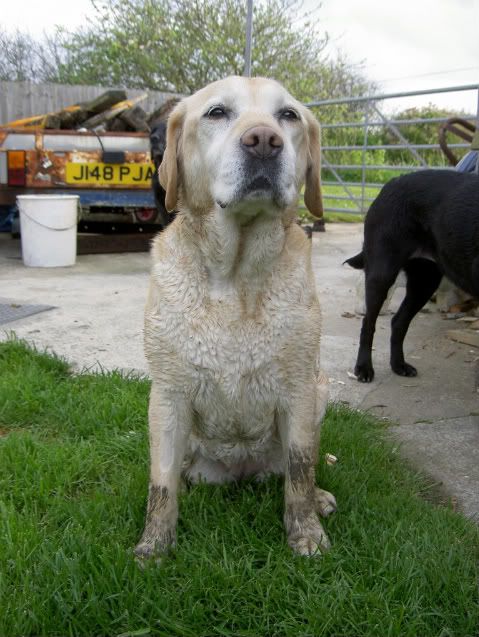 MARTIN.
Advanced User

Posts: 196
Joined: 26 Aug 2007, 20:37
Great pictures... she looks like she is in the place she should always have been.
:D
A fat dog is just a puppy with a coat on!
Alison B
Oh Martin!
Fantastic to see Rosie like this :D :D
Gary's right-she looks so happy and settled. :)
You should be VERY proud. I bet you can't wait to see her
Love Alison & Rosie (Lancs) XXXX
Senior User

Posts: 2803
Joined: 31 Aug 2007, 10:09
Location: Cheshire
Wonderful, Wonderful, Wonderful.
Kath, Toby (Balee and Megan - Never out of my thoughts
)
Senior User

Posts: 1015
Joined: 29 Dec 2007, 11:15
Location: North Wales
I can only say the same, Martin. Wonderful! What a happy contented looking dog Rosie looks now! :D :D
Senior User

Posts: 1041
Joined: 24 Jan 2008, 22:21
Location: Barrow-in-Furness, Cumbria
Just fab to see her looking so healthy and happy.
Gemma xx
Intermediate User

Posts: 99
Joined: 04 Jan 2007, 21:08
Location: Liverpool
Contact:
I think Rosie may think she is in heaven :angel13:

She looks wonderful , happy, healthy & settled

Gail
x
Love Light and Reiki Blessings
Gail
xx
www.back2healing.co.uk
lstarling
:twisted: It makes me so cross that some one could let any animal get into that state in the first place. But Rosie looks a cracking lass now eh! WELL DONE to everyone who helped her get better & doesn't she look like she having a great time now.

Love the Starlings & Bruno