LONG AWAITED PHOTO'S OF 'ROSIE' !
( Sub-titled, ''Making a Difference'' )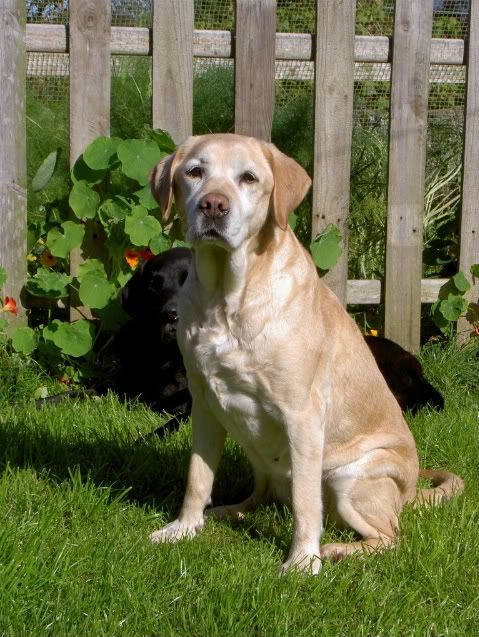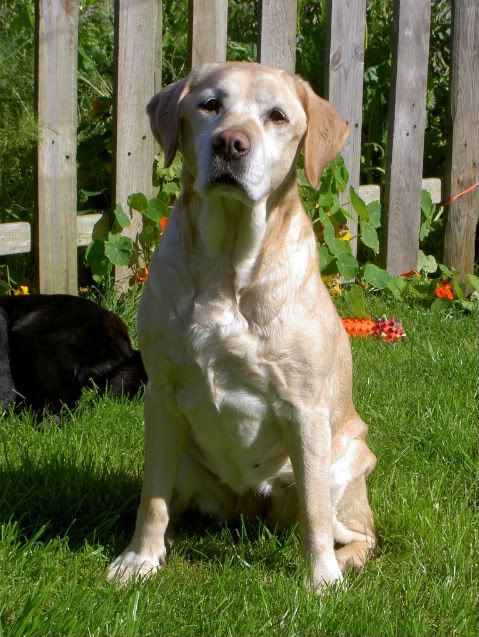 Rosie's New Family - Rosie Katie & Toby.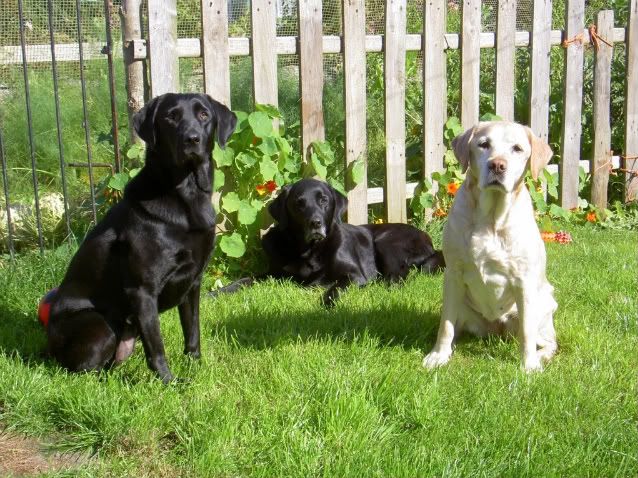 And in case newcomers to the site don't recognise her, this one is of Rosie shortly after being Rescued !
Alison, Rosies new 'Mum' has very kindly emailed me with the latest news and photo's of Rosie.
Rosie has had a wonderful happy summer with her new family and doggy companions Toby & Katy. Apparently she has taken a liking to stealing from the vegetable garden and the fencing has now had to be made 'Rosie-proof' !!
What a wonderful outcome for Rosie, and such a marvellous 'Rescue Story' she has made.
In my opinion these latest photo's represent a simply stunning example of the work of 'Labrador Rescue', and are a wonderful tribute to our many supporters who's kindness and generosity have made it all possible.
As Rosies foster/carer I would just like to say that it has been a great priveledge to have been a part of Rosies rehabilitation and I am absolutely overjoyed to see her having such a wonderful time. I would also like to pay tribute to Alison for very kindly and generously providing Rosie with such a lovely home.
And last but not least, my admiration and heartfelt thanks goes out to Glenys for her personal friendship and support. Without Glenys Rosies story could have had a very different ending....
In fact without Glenys there would be no story at all.
I'm sure that everyone who has supported and followed Rosie's Story from the first dreadful days of starvation and cruelty through to good health and happiness will be absolutely overjoyed at such a heartwarming outcome.
'Rosie' is featured in the new 'Labrador Rescue' 2009 calender - 'February' !