I've just had this email from Alison, the Lady who adopted 'my' Rosie, here's what she had to tell us ...
(
Quote )
Dear Martin.
So sorry we've not been in touch during the year. Rosie is well. Enjoying her walks everyday to the beach even paddling in the sea up to her belly when it was warm in the summer. She is still as keen on as much fuss as possible and with lots of visitors over the summer and autumn months she loved every minute of it. As winter gave it her best Rosie has even now started to want toget nearer to the fire much to Toby's disgust. He likes the hearth but he soon sorted out in a nice way. Rosie is still as loyal as ever and curls up near your feet or preferably sofa or bed if your in those rooms. I need a bigger sofa!
Photo's attached. These where taken a couple of days ago at our favourite beach about a mile from home. we just made it back before the dark came in.
Merry Christmas to all your family and All our best wishes for the New Year.
Love
Rosie, Toby, Katy and Alison.
(
Unquote )
PHOTO'S OF ROSIE.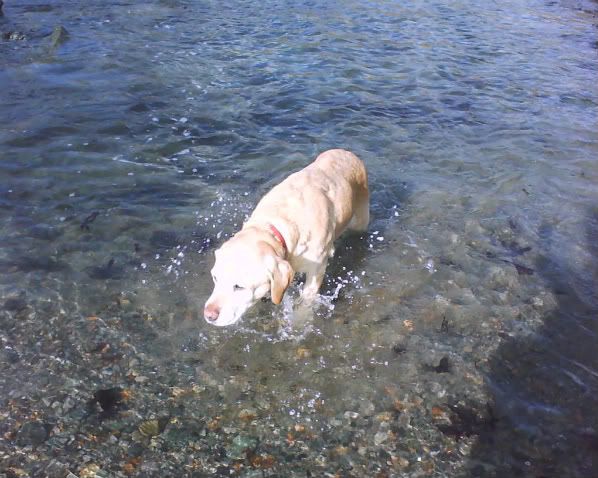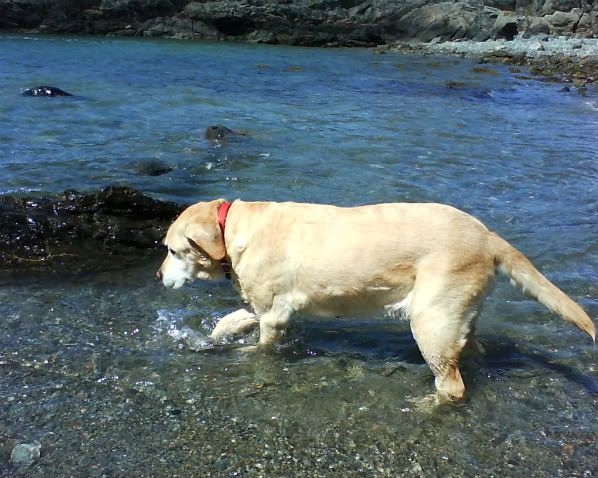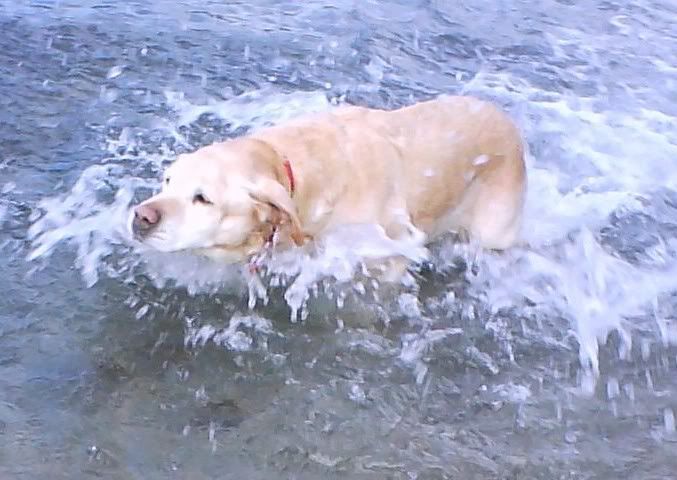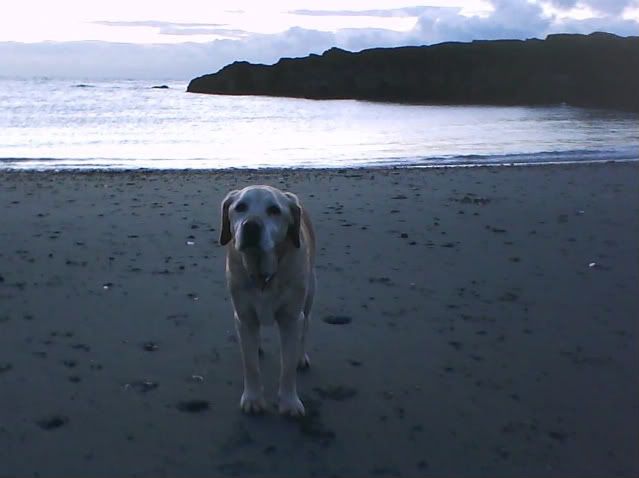 This has just about made my Christmas ... the very best of news, thank you Alison !