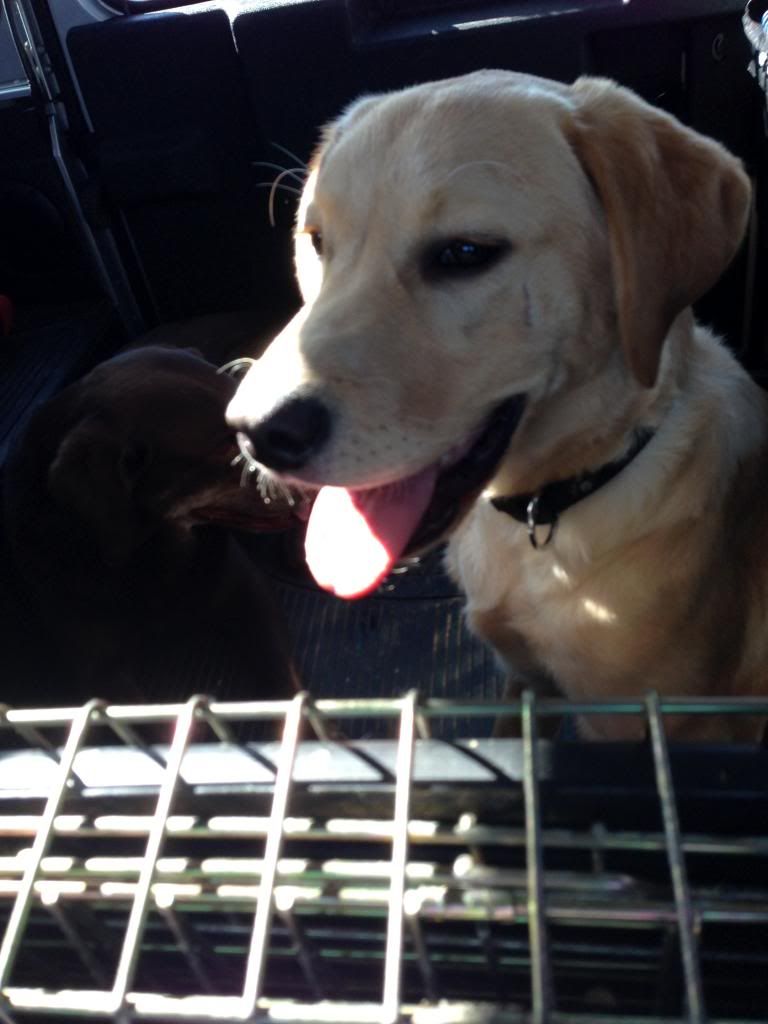 We brought Digger home at the beginning of April and couldn't believe how lively he was. We were very busy the first few days!! This is a photo of us coming home with him.
He likes to guard the house!
Seven months on he has calmed down (a little!) but is the most wonderful and adorable dog. He never stops entertaining us and adores our other dog Ellie
Ellie was also a rescue dog, we adopted her in April 2010. She is also adorable - we can't believe how lucky we are to have two such wonderful dogs!