Hi to All,
As you may have seen from last November I have problems getting pictures to attach. I have been working on this and I hope this time you will see more picture of Lenny.
Our gorgeous boy will be 6 this Spring, but still acts like a puppy, and He will have been with us 3 and half years. His tennis balls are still his favourite items and loves the chase, but hates being inside. Lenny is happy working with me (SMELLING OF PIGS), rounding up the chickens, licking the pigs ears and going on long walks with us. He loves to meet other dogs, and is confused when some of them don`t return the favour. He is a very happy lad and loves attention and cuddles. When I pick up my van keys a ride in the front of my van is usually on the cards. Like Postman Pat and his black DOG??????
He has taken a fancy to raw Brussel Sprouts from the pigs fresh veg pile, and don`t we know about it later.
Our son has gone away to work and Lenny would sit on the drive looking across the lawn waiting for Sam to return. He must be wondering why he has not come back. We can`t wait to see his reaction when he gets home in April.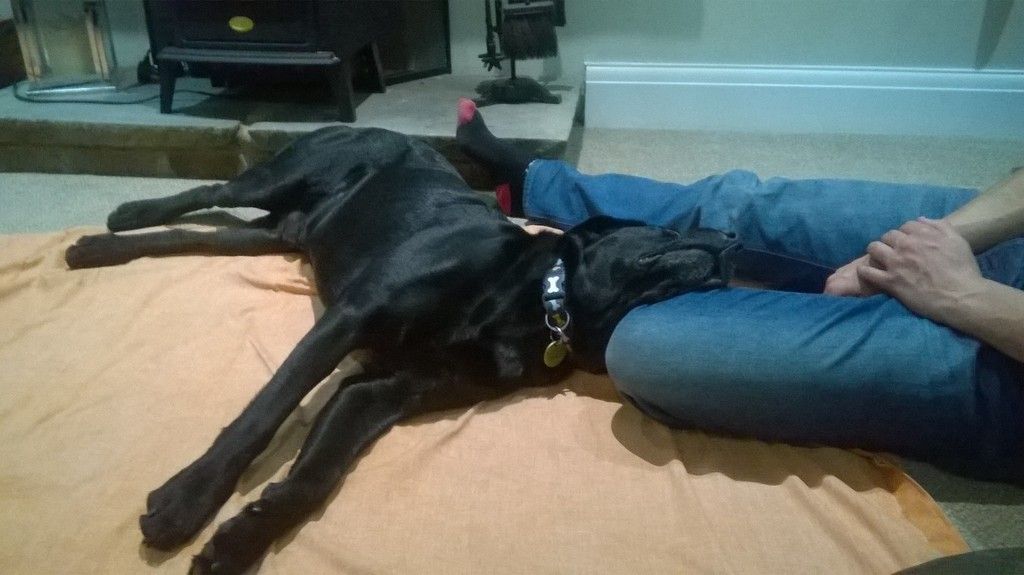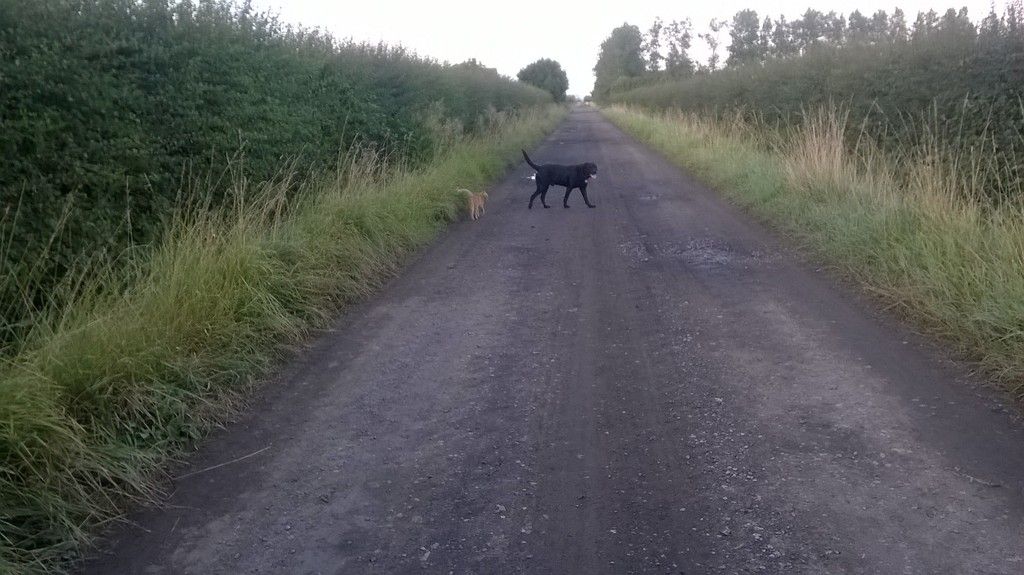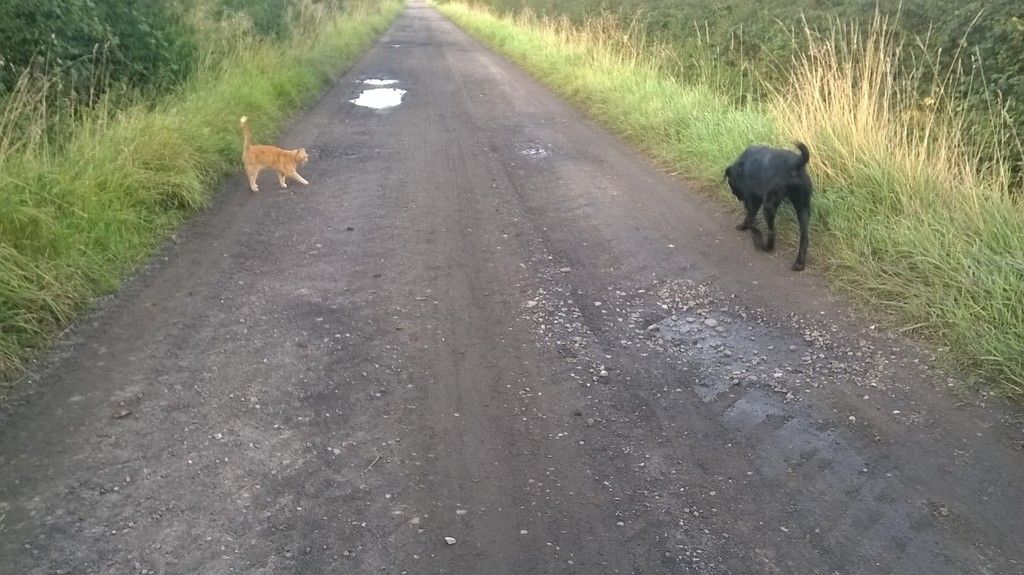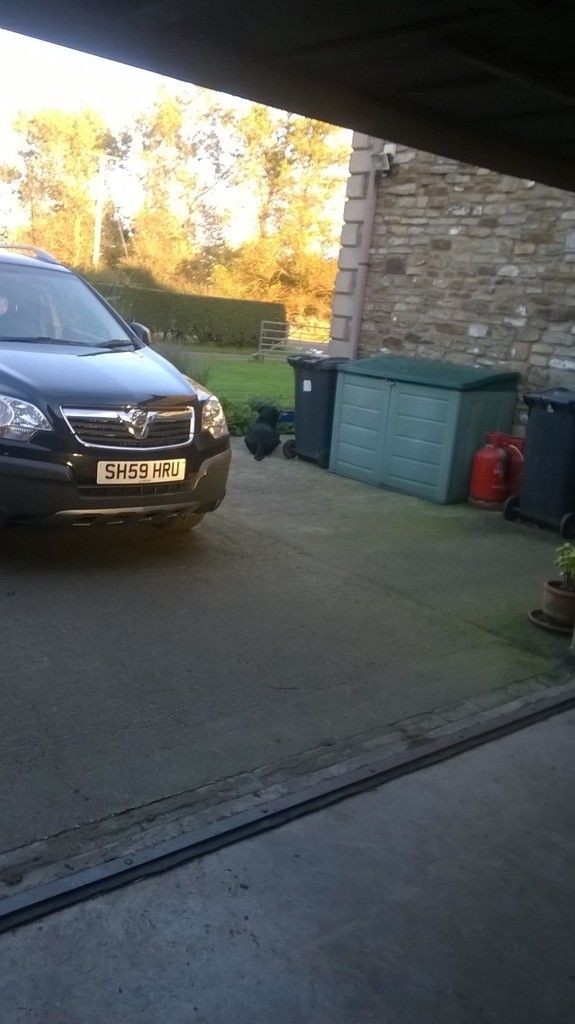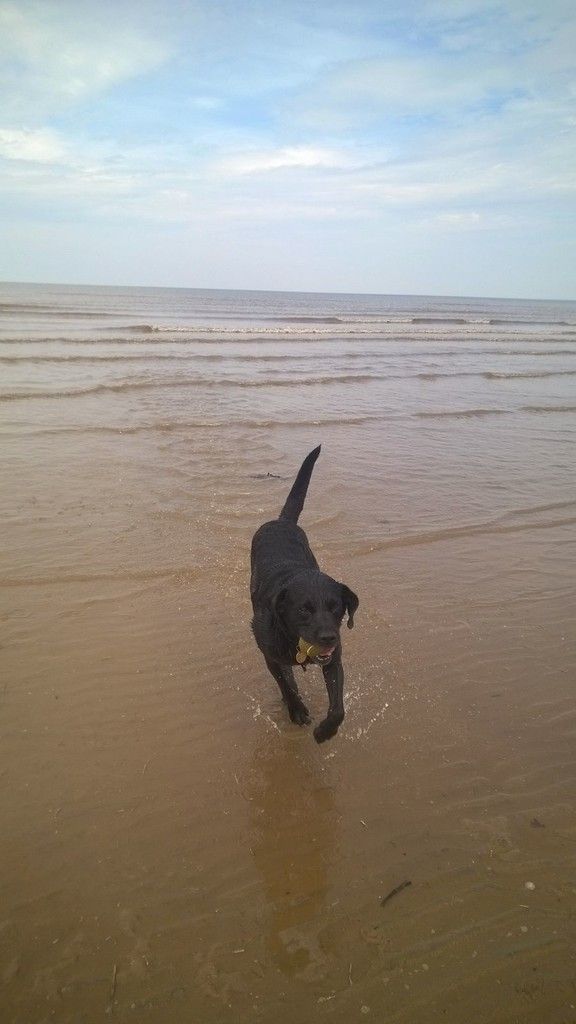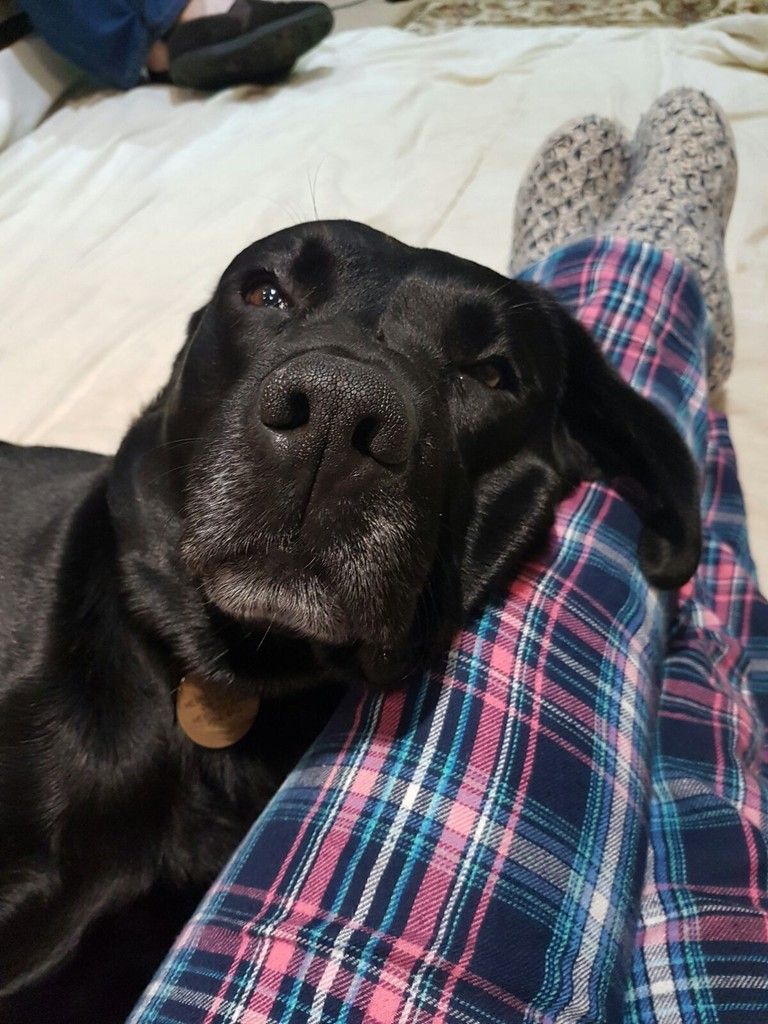 [/img]
If the pictures come out you will see Tom on his walk with Lenny, and his brother Dick who now comes on an occasional walk too.
We hope you enjoy this post, although short.
Lenny is our pride and joy, as any good dog owner thinks that of their dog.
Regards
Denise and Anthony